Info at a Glance
 Business Hours:

Monday to Thursday  10am to 6pm
Friday                    10am to 5pm
Closed Saturday, Sunday & Holidays
 58 Main Street
Flin Flon, MB, R8A 1J8

Phone # 204-687-3397
Fax #     204-687-4233

The Flin Flon Public Library offers Books, Audio Books, Magazines and DVD's for lending
A beautiful, newly designed children's area, complete with Lego table, and toys for your enjoyment
New Release: Staff Picks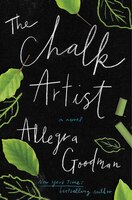 The daughter of a tech mogul who is revolutionizing virtual reality, Nina Lazare is trying to give back as a high school teacher—but her students won't listen to her. When Collin enters her world, he inspires her to think bigger. Nina wants to return the favor—even if it means losing him.

Against this poignant backdrop, Allegra Goodman paints a tableau of students, neighbors, and colleagues: Diana, a teenage girl trying to make herself invisible; her twin brother, Aidan, who's addicted to the games produced by Nina's father; and Daphne, a viral-marketing trickster who unites them all, for better or worse.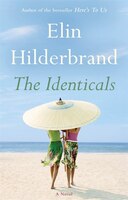 Harper Frost is laid-back, easygoing. She doesn't care what anyone thinks of her. She likes a beer and a shot and wouldn't be caught dead wearing anything fashionable. She's inherited her father's rundown house on Martha's Vineyard, but she can't hold down a job, and her latest romantic disaster has the entire island talking. 
Tabitha Frost is dignified, refined. She prefers a fine wine and has inherited the impeccable taste of her mother, the iconic fashion designer Eleanor Roxie-Frost. She's also inherited her mother's questionable parenting skills--Tabitha's teenage daughter, Ainsley, is in full rebellion mode--and a flailing fashion boutique on Nantucket in desperate need of a cash infusion. 
After more than a decade apart, Harper and Tabitha switch islands--and lives--to save what's left of their splintered family. But the twins quickly discover that the secrets, lies, and gossip they thought they'd outrun can travel between islands just as easily as they can. Will Harper and Tabitha be able to bury the hatchet and end their sibling rivalry once and for all? Before the last beach picnic of the season, there will be enough old resentments, new loves, and cases of mistaken identity to make this the most talked-about summer that Martha's Vineyard and Nantucket have experienced in ages.