Info at a Glance
Summer Hours:

Monday to Thursday  10am to 6pm
Friday                    10am to 5pm
Closed Saturday, Sunday & Holidays
Winter Hours: Effective Sep 1, 2016

Monday to Thursday  10am to 6pm
Friday                     10am to 5pm
Closed Saturday, Sunday's and Holiday's
58 Main Street
Flin Flon, MB, R8A 1J8

Phone # 204-687-3397
Fax #     204-687-4233

The Flin Flon Public Library offers Books, Audio Books, Magazines and DVD's for lending
A beautiful, newly designed children's area, complete with Lego table, and toys for your enjoyment
New Release: Staff Picks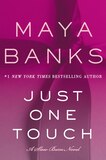 Raised in a strict religious cult since she was a young girl, Jenna has no connection to the outside world beyond vague flashes of memory that seem to be from another life. Memories she clings to when the cult leaders discover her extraordinary ability to heal—and punish her. Years held captive and forced to do the cult''s bidding have turned Jenna into a meek, timid woman…or so they think. In truth, she is merely biding her time, waiting for the perfect moment to escape. 

When a terrified young woman tries to steal the SUV of Devereaux Security's toughest recruit, Isaac's anger quickly turns into a strange sort of protectiveness for the beautiful, bruised stranger. But when they are caught in a firestorm of bullets and Isaac is hit, he's sure the end is near, until Jenna touches him and closes his wounds. As he tries to bring Jenna to safety, she refuses to tell him what danger haunts her or how she healed him, but Isaac vows to do whatever it takes to gain her trust…and her heart. Because with just one touch, Isaac knows he wants Jenna to be his—forever.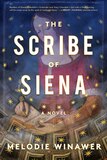 Accomplished neurosurgeon Beatrice Trovato knows that her deep empathy for her patients is starting to impede her work. So when her beloved brother passes away, she welcomes the unexpected trip to the Tuscan city of Siena to resolve his estate, even as she wrestles with grief. But as she delves deeper into her brother's affairs, she discovers intrigue she never imagined—a 700-year-old conspiracy to decimate the city. After uncovering the journal and paintings of Gabriele Accorsi, the fourteenth-century artist at the heart of the plot, Beatrice finds a startling image of her own face and is suddenly transported to the year 1347. She awakens in a Siena unfamiliar to her, one that will soon be hit by the Plague.

Yet when Beatrice meets Accorsi, something unexpected happens: she falls in love—not only with Gabriele, but also with the beauty and cadence of medieval life. As the Plague and the ruthless hands behind its trajectory threaten not only her survival but also Siena's very existence, Beatrice must decide in which century she belongs