Info at a Glance
Summer Hours:

Monday to Thursday  10am to 6pm
Friday                    10am to 5pm
Closed Saturday, Sunday & Holidays
Winter Hours: Effective Sep 1, 2016

Monday to Thursday  10am to 6pm
Friday                     10am to 5pm
Closed Saturday, Sunday's and Holiday's
58 Main Street
Flin Flon, MB, R8A 1J8

Phone # 204-687-3397
Fax #     204-687-4233

The Flin Flon Public Library offers Books, Audio Books, Magazines and DVD's for lending
A beautiful, newly designed children's area, complete with Lego table, and toys for your enjoyment
Children's New Release Books
New Beginner Books

When Steve finds a beautiful gold horn lying on the ground in the forest, he realizes he has found his path to the exceptional! He immediately ties the horn to the top of his head and prances off to show his friends. Not everyone is impressed, but most of his friends agree --- Steve and his horn are indeed exceptional. In fact, many of his friends are so inspired, they decide to tie items to the tops of their heads as well. So when Steve discovers his horn has suddenly gone missing, he''s devastated and frantically searches everywhere to find it. He won''t be exceptional without his horn! Or will he?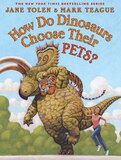 Come along on a playful romp as dinosaurs choose outrageous pets, shocking their parents in this fantastically comic new addition to Yolen and Teague's bestselling, award-winning series.
"Can I keep it? It's so cute!" In this book brimming with laugh-aloud humor, enormous dinosaur children surprise their parents by bringing home a wild menagerie of highly unusual pets!
What would happen if your child walked in the door with a pet tiger? Or an elephant, boa constrictor, zebra, or kangaroo? Would you smile?
Perfect for every child who has ever loved or yearned for a pet, this new uproarious book delights readers of all ages as they peek into the mischievous world of Jane Yolen and Mark Teague's bestselling dinosaur series.

These young twins can''t get enough of their favorite snack—and they aren''t the only ones! With playful rhyming text from award-winning poet Susan Musgrave and gorgeous illustrations by Esperança Melo, this exuberant board book will delight little ones and have everyone happily shouting, "More blueberries!"
---
New Junior Books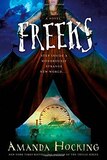 Mara has become used to the extraordinary. Roaming from place to place with Gideon Davorin's Traveling Carnival, she longs for an ordinary life where no one has the ability to levitate or predict the future.
She gets her chance when the struggling sideshow sets up camp in the small town of Caudry, and she meets a gorgeous local guy named Gabe. But before long, Mara realizes there's a dark presence lurking in the town that's threatening the lives of her friends. She has seven days to take control of a power she didn't know she had in order to save everyone she cares about-and change the future forever.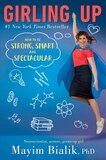 Mayim Bialik, star of The Big Bang Theory, puts her Ph.D. to work as she talks to teens about the science of growing up and getting ahead. A must-have book for all teenage girls.

Growing up as a girl in today's world is no easy task. Juggling family, friends, romantic relationships, social interests and school…sometimes it feels like you might need to be a superhero to get through it all! But really, all you need is little information.
 
Want to know why your stomach does a flip-flop when you run into your crush in the hallway? Or how the food you put in your body now will affect you in the future? What about the best ways to stop freaking out about your next math test?
 
Using scientific facts, personal anecdotes, and wisdom gained from the world around us, Mayim Bialik, the star of The Big Bang Theory, shares what she has learned from her life and her many years studying neuroscience to tell you how you grow from a girl to a woman biologically, psychologically and sociologically. 
 
Want to be strong? Want to be smart? Want to be spectacular? You can! Start by reading this book.
---