Info at a Glance
 Business Hours:

Monday to Thursday  10am to 6pm
Friday                    10am to 5pm
Closed Saturday, Sunday & Holidays
 58 Main Street
Flin Flon, MB, R8A 1J8

Phone # 204-687-3397
Fax #     204-687-4233

The Flin Flon Public Library offers Books, Audio Books, Magazines and DVD's for lending
A beautiful, newly designed children's area, complete with Lego table, and toys for your enjoyment
Children's New Release Books
New Beginner Books
The Barnyard Band is performing today.
All the musicians are coming to play!
Each animal musician knows what to do, but Cow can only moo!
This charming book is a delightful read-aloud featuring funny musical sounds and a refrain children will love repeating. Tim McCanna's playful text will have children laughing, and Allison Black's energetic illustrations will make children want to get up and move. Barnyard Boogie! is full of rhyming—and nonsense—sounds that will enrich and delight.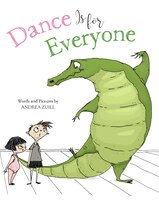 An alligator dancing ballet? When the reptile takes her place at the barre, Mrs. Iraina and her dancers are very surprised. But since they can't communicate with the alligator—and she is able to follow along—they just decide to name her Tanya and let her stay. (Would YOU say no to a 450-pound alligator?) Mrs. Iraina even creates a special ballet to showcase Tanya's larger-than-life talents . . . and super-swishy tail. Then, without warning, Tanya disappears. Funny and irreverent, Dance Is for Everyone shows that, with just a little understanding, anyone can fit in—even a dancing alligator.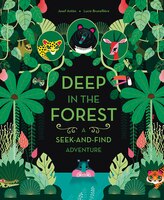 Deep in the forest, early in the morning, the animals slowly wake—except the panda, who is sleeping in. The monkey stretches, the red ant hides, the black bear yawns, and the gazelle smiles. But where is the okapi? Can you find it?
Over 50 animals—including the okapi—hide on the pages of this beautiful board book. The gorgeous forest scenes take readers from morning to night, from high in the trees to deep underground. Deep in the Forest is as much a visual treat as it is an introduction to exotic animals.
---
New Junior Books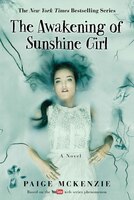 Sunshine Griffith has been awakened. Her powers are now fully alive and spirits follow her everywhere, desperate for help moving on to the afterlife. Hoping to get her luiseach abilities under control, she agrees to begin training with her mentor-her birth father, Aidan. 

Aidan takes her to an abandoned campus deep in the Mexican jungle, far from her would-be boyfriend and protector, Nolan. But Aidan's work turns out to be more terrifying than Sunshine could have imagined. Is she prepared to finally learn the truth about what's threatening the future of the luiseach and the human race...and the deadly part she may play in it?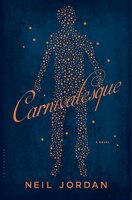 It looked like any other carnival, but of course it wasn't. The boy saw it from the car window, the tops of the large trailer rides over the parked trains by the railway tracks. His parents were driving towards the new mall and he was looking forward to that too, but the tracery of lights above the gloomy trains caught his imagination . . .
Andy walks into Burleigh's Amazing Hall of Mirrors, and then he walks right into the mirror, becomes a reflection. Another boy, a boy who is not Andy, goes home with Andy's parents. And the boy who was once Andy is pulled--literally pulled, by the hands, by a girl named Mona--into another world, a carnival world where anything might happen.
---