Info at a Glance
 Business Hours:

Monday to Thursday  10am to 6pm
Friday                    10am to 5pm
Closed Saturday, Sunday & Holidays
 58 Main Street
Flin Flon, MB, R8A 1J8

Phone # 204-687-3397
Fax #     204-687-4233

The Flin Flon Public Library offers Books, Audio Books, Magazines and DVD's for lending
A beautiful, newly designed children's area, complete with Lego table, and toys for your enjoyment
Children's New Release Books
New Beginner Books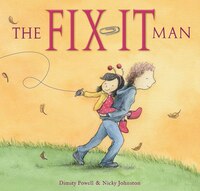 It's handy having a dad who can fix just about anything. A young girl believes her father is the king of fixing things. But following the death of her mother, she discovers that broken hearts are not as easy to repair as damaged toys and cracked teapots. Together, she and her father find a way to glue back the pieces of her lives.The Fix-It Manis a poignant picture book that explores how a child can cope with the loss of a parent (in this case, the young girl's mother). Repairing damaged emotions is not as straightforward as gluing a broken kite back together or sewing up a torn toy. And grief affects all members of a family, with each responding in their own way to the loss. By sticking with her father, the young girl is able to strengthen her resilience and ability to cope with one of life's harshest experiences. The author was encouraged to seek publication for this story after receiving the endorsement of several grief counsellors who work with children and who recognised the need for a book such as this.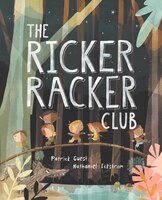 To be in the Ricker Racker Club you have to be brave. You have to be kind. You have to not be a girl . . . but some people are better than others at being both kind and brave. Talented emerging book-creators Patrick Guest and Nathaniel Eckstrom unite in this lively story about silly rules and even sillier situations. They take an affectionate look at the foibles of childhood politics, and in the process draw pertinent and universal—though delightfully understated—conclusions about adult life.
---
New Junior Books
Rising high school senior Sadie is bracing herself for a long, lonely, and boring summer. But things take an unexpected turn when she steps in to help rescue a baby in distress and a video of her good deed goes viral.

Suddenly internet-famous, Sadie's summer changes for the better when she's introduced to other "hometown heroes." These five very different teens form an unlikely alliance to secretly right local wrongs, but when they try to help a heroin-using friend, they get in over their heads and discover that there might be truth in the saying "no good deed goes unpunished." Can Sadie and her new friends make it through the summer with their friendships--and anonymity--intact?

This rich and thought-provoking novel takes on timely issues and timeless experiences with a winning combination of romance, humor, and wisdom.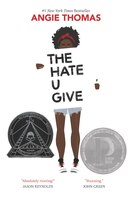 Sixteen-year-old Starr Carter moves between two worlds: the poor neighborhood where she lives and the fancy suburban prep school she attends. The uneasy balance between these worlds is shattered when Starr witnesses the fatal shooting of her childhood best friend Khalil at the hands of a police officer. Khalil was unarmed.
Soon afterward, his death is a national headline. Some are calling him a thug, maybe even a drug dealer and a gangbanger. Protesters are taking to the streets in Khalil's name. Some cops and the local drug lord try to intimidate Starr and her family. What everyone wants to know is: what really went down that night? And the only person alive who can answer that is Starr.
But what Starr does—or does not—say could upend her community. It could also endanger her life.
---